Here's the feature website text for "The M38A1 Restoration Site" which was posted on on the National MVPA site...
The M38A1 Restoration Site
http://www.m38a1.com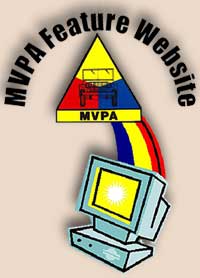 With the innovation of the internet, the amount of easily accessible information on historic military vehicles has skyrocketed, however, the accuracy always depends on the webmaster or contributing site owner. Sometimes one will stumble on to a site that screams quality and hard work, such as this month's site, the M38A1 Restoration Page maintained by Scott S. MVPA #17430.
Scott, a member of the MVPA for nearly five years, tells us he has been refining this exceptional resource for M38A1 devotees for two years. In his opinion, the best part of the site is the "International Registry" where owners are able to register their unit with specific information and see or validate their serial numbers and dates of delivery.
Check out the "History Lesson" with an overview of the evolution of the 1/4-ton Jeep from t he first prototypes through the M151A2 series and "Restoration Resources" with information on markings, parts suppliers, expense and time projections, as well as pictures of the vehicle coming apart and going back together.
In a disclaimer at the bottom of the page, Scott claims "I'm not the best webmaster in the world..." but to the person searching for M38A1 details, this site will bring a smile of gratitude. These fast loading pages (yes, even the ones with lots of photos!), are definitely worth a look!
There is even a page devoted to recruiting MVPA members and supporting the military vehicle hobby. Maybe Scott will be the top recruiter in 2002!